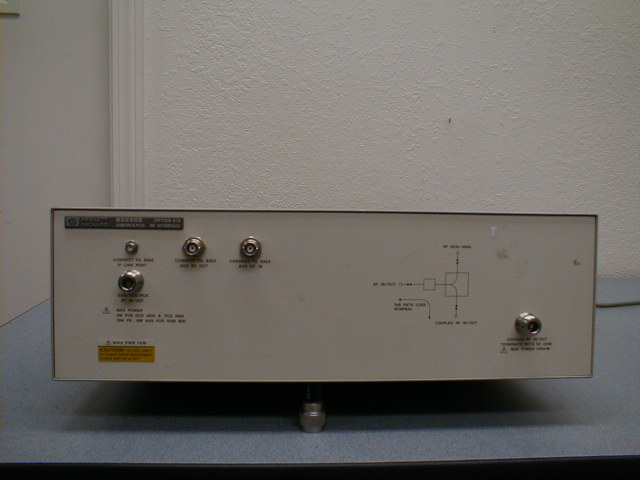 WE HAVE SEVERAL OF THESE UNITS IN INVENTORY, WE HAVE [8] 83220E UNITS 1800DCS/1900/PCS TEST
AND WE HAVE [5] 83220E UNITS WITH OPTION 10, THE UNIT WITH OPTION 10 IS USED WITH A
8922P, IF YOUR 8922P DOES NOT HAVE A 83220E WITH OPTION 10 HERS YOUR CHANCE TO ADD 1800/1900
TO YOUR 8922P TEST SET. NEW COST IS $13,000.00 EACH IN THE 2001 BOOK.
ASKING--$2,500.00 EACH.