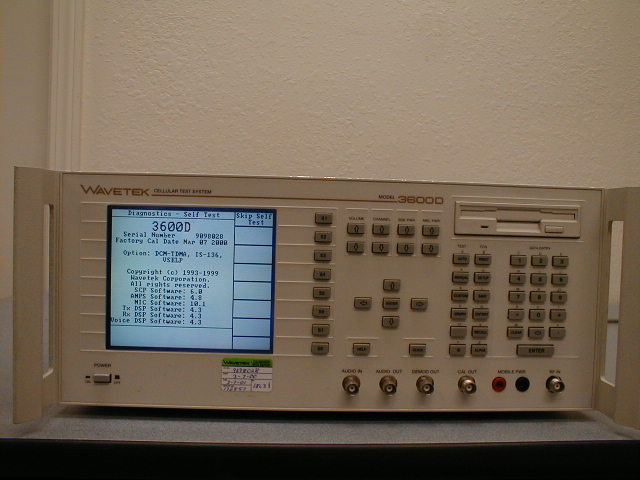 JUST RECEIVED [3] OF THESE UNITS, THIS IS A WAVETEK 3600D WITH A TDMA 800MHZ IS-136 V-CELP AND A-CELP
SOFTWARE/HARDWARE, THIS UNIT WILL TEST ALL AMPS AND TDMA PHONES [IS-54/IS-136-ACEPL-V-CELP] GOOD
FOR A LEVEL-1/2 PHONE REPAIR SHOP, HAS PRINTER PORTS AND SERIAL PORTS, UNIT CAN BE UP-GRADED
TO FEX-PCS-1900 IF REQUIRED. NEW COST ON THIS UNIT IS $20,000.00 EACH.
ASKING--$6,500.00 EACH.